Extra Clean
Papadopoulos A. & SIA OE - Cleaning Services - Trade of Professional Products - Tripoli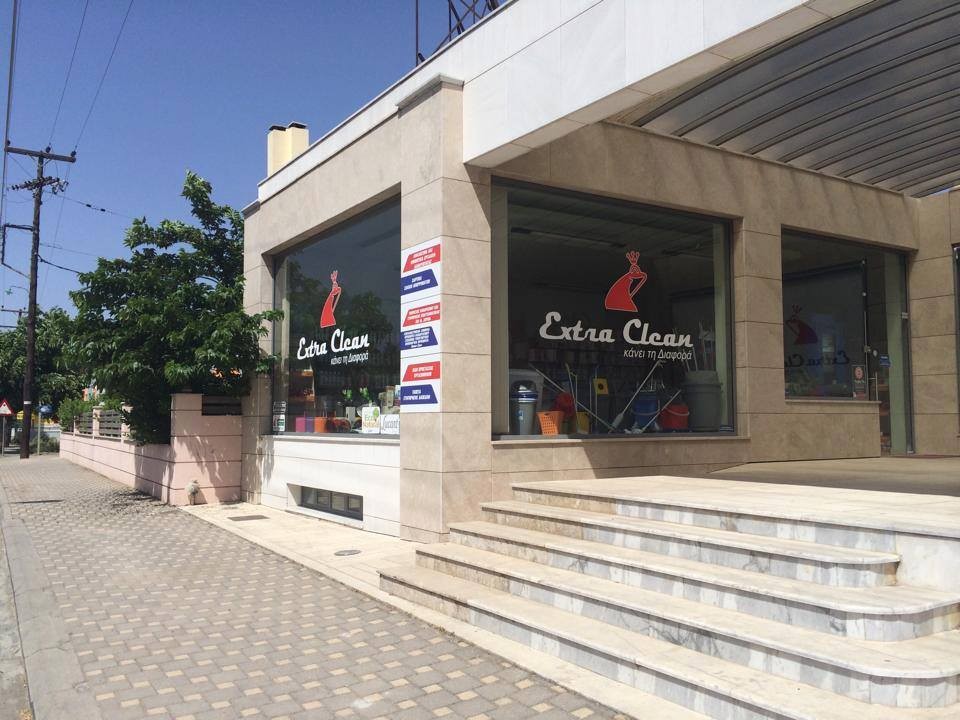 PROFESSIONAL CLEANING SERVICES
Εxtra Clean was founded in 2006 with the initial aim of offering cleaning services in the Arcadia region with headquarters in Tripoli. Our company guarantees excellent cleaning results in offices, industrial buildings, sanitary units, apartment buildings as well as special cleaning of glass panes, carpets, etc. has a special synergy of highly qualified and experienced personnel trained in cleaning methodology with professional products such as ECOLINE, LUCART, NICOCHEM, NILFISK, SERVIN, DIAN, MOPATEX, Y-NOT PLASTIC.

TRADE OF PROFESSIONAL CLEANING PRODUCTS AND MISCELLANEOUS CONSUMABLES
Extra Clean, having the experience and know-how, continues its activity with the marketing of professional detergents, cleaning machines, stationery and consumables.

Technical assistance
Extra Clean has a highly trained technical department that undertakes the repair and maintenance of washing machines as well as the installation of aromatic devices in sanitary areas.